1. Do Your Research
Be sure to check the VIN (Vehicle Identification Number) and other identifying information before you make any agreements with a seller.
You'll want to research its history to see if it's been in any accidents, had major repairs done, or if there are recalls on it. That way you'll know what you're getting into prior to making an offer. You should also check what similar vehicles of the same make, model, and year are going for.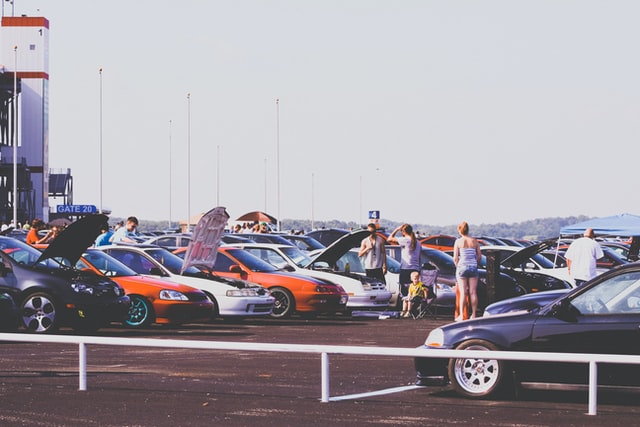 2. Always get a mechanic to inspect the car
Never buy a car without looking under the hood, checking out the overall condition of the automobile, and taking it for a test drive first. Take note of everything from rust problems to bent rims. If you are not experienced in car repair or maintenance, hire a mechanic to check its condition. Why is this so important? Because unscrupulous sellers may try to sell you a lemon without your knowledge.
3. Get a Loan Before Going to the Dealership
Make sure to get a loan for the amount you're willing to spend. This will help you determine your budget and ensure that you are only looking at automobiles within your price range. It takes some of the guesswork out of the process because it already establishes how much money you can spend on a vehicle. More importantly, dealership loans tend to be more expensive than those offered by other sources. So it's good to have all of that set up before going shopping.
4. Consider Extra Costs, Taxes, & Fees
Keep in mind that there are fees and taxes you'll have to pay on top of the cost of the automobile.
Sales tax is a given, but don't forget about additional fees like document fees, temporary tags, and other types of fine print that may apply in your state. You should also keep in mind that some dealerships tack on an extra fee on top of the price for "processing" or "prep work." This can be anywhere between $100 to several hundred dollars, depending on their own policy.
Are you moving out of state? Then make sure to do your research. Even if you buy your vehicle in a different place, many states require that you pay taxes on it in your home state, not just where you purchased it.
5. Be sure about your purchase
Never finalize the deal until you are absolutely sure that it is what you want, and it has all the features you need. If you feel unsure about anything, ask questions until you're fully satisfied. For example, you might ask:
Does it have a maintenance record?
What has been done to the vehicle recently?
Does it have any recalls or issues with it that I should be aware of?
Has this car ever been in an accident, and if so, when and how bad was it?
How are the brakes? Transmission? Overall performance?
Is there anything I need to fix or take care of immediately after purchasing it?