Hail Damage Repair
Inexpensive to Repair
20+ Years Experience
100% Customer Satisfaction GUARANTEED
Increased Resale Value
We Fix Hail Damage
GET A FREE ESTIMATE
Has an unforeseen hailstorm caused damage to your vehicle? Don't wait to get it fixed—visit the experts at Nationwide Dent Repair. We are your destination for auto hail damage repair in Waldorf, Maryland
If you discover damage has occurred to your vehicle after driving in a hailstorm, call us as soon as possible! You can bring your truck or car into our shop for the best hail damage repair services in Waldorf, MD. With more than 21 years of experience on their side, our team of auto hail damage specialists does everything possible to make your car or truck look as new as the day you drove it off the lot. We have the knowledge needed to eliminate all dents and dings from your panels without damaging the paint
Need Car or Truck Hail Dent Removal?
Our car and truck hail dent repair professionals understand that your vehicle is a large investment, and that it is important for you to keep it in perfect shape at all times. We believe that if you take good care of your car, it'll take good care of you!
Whether you want to fix up the family car or preserve the integrity of your company's work van, our car hail dent repair associates have the knowledge and skill needed to accomplish your goals.
We do more than just make the surface look beautiful—we help to increase the overall resale value of your vehicle! With our fast and efficient car and truck hail dent removal services, we will get you back on the road in no time.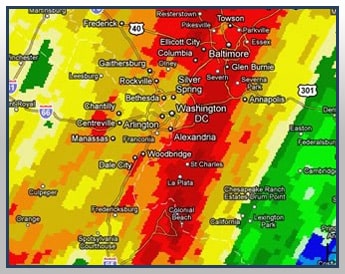 What Kind of Damage Can Hail Inflict?
Dimple the body of your car

Crack your windshield

Break your window
Quality Services at Affordable Prices!
Are you an active member of the police force, military, or fire department? Looking for cost-effective car hail damage repair? Then take advantage of the 10% discount available on the comprehensive services offered by our auto hail damage shop.
Our skilled and experienced technicians bring the highest level of knowledge and attention to detail to ensure you receive a vehicle that looks as perfect as the day you first saw it. With already low prices, free estimates, and phenomenal quality, our company is dedicated to completing your repair job in a way that leaves you and your wallet happy.
What About My Car Insurance?
Are you hesitating to get your car repaired because you don't want to deal with your insurance company? Then, let us do it for you! We can handle all your insurance claims processing so you don't have to lift a finger. It shouldn't be a hassle to repair your car and make it as safe as possible. At Nationwide Dent Repair, we strive to make this process as easy for you as we can!
Here's How We Can Help!
Hail Damage Repair
Bumper Replacement
Car Wheel Restoration
Alloy Wheel Repair