Inexpensive to Repair
20+ Years Experience
100% Customer Satisfaction GUARANTEED
Increased Resale Value
We Fix Hail Damage
Quality Dent Repair in Waldorf, MD
We've repaired hundreds of vehicles throughout Charles County and we always satisfy our clients. How do we do that? We don't stop working until you're happy with our services. Your happiness and our reputation depend on that.
What can you expect when you schedule an appointment with Nationwide Dent Repair in Waldorf, MD?
Fast, High-Quality Service
A Community-Oriented Local Business
Expert Technicians That Love What They do and Know Their Stuff!
What We Can Do For You!
You walk out of the grocery store after picking up some of your favorite snacks. And you notice a sizeable ding in your car door. Someone must have opened their door into yours or banged it with a grocery cart. How frustrating! Of course, your first thought is to go to a body shop. But after surfing Google for a few minutes, you realized that even if it's just a small ding or scratch, fixing it at a body shop would be ridiculously expensive.
Nobody wants to drop $1,000 on a minor ding. But is there any other option? Yes! Paintless Dent Repair to the rescue! PDR is a simple, inexpensive alternative to fixing minor bumps and bruises on your panels. Our technicians have the training and experience to gently massage the dings out of your aluminum or steel panels.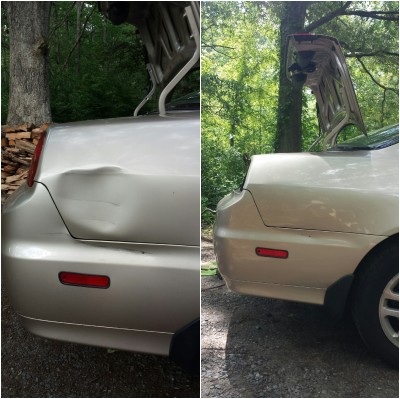 What is Paintless Dent Repair?
PDR is the perfect solution for minor surface imperfections. It's cheaper than traditional bodywork, and it doesn't require any sanding or repainting of the vehicle. That'll save you time, money, and frustration! You can have your car back to looking like new in no time!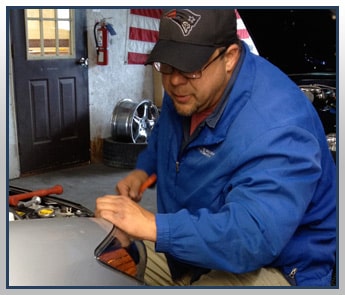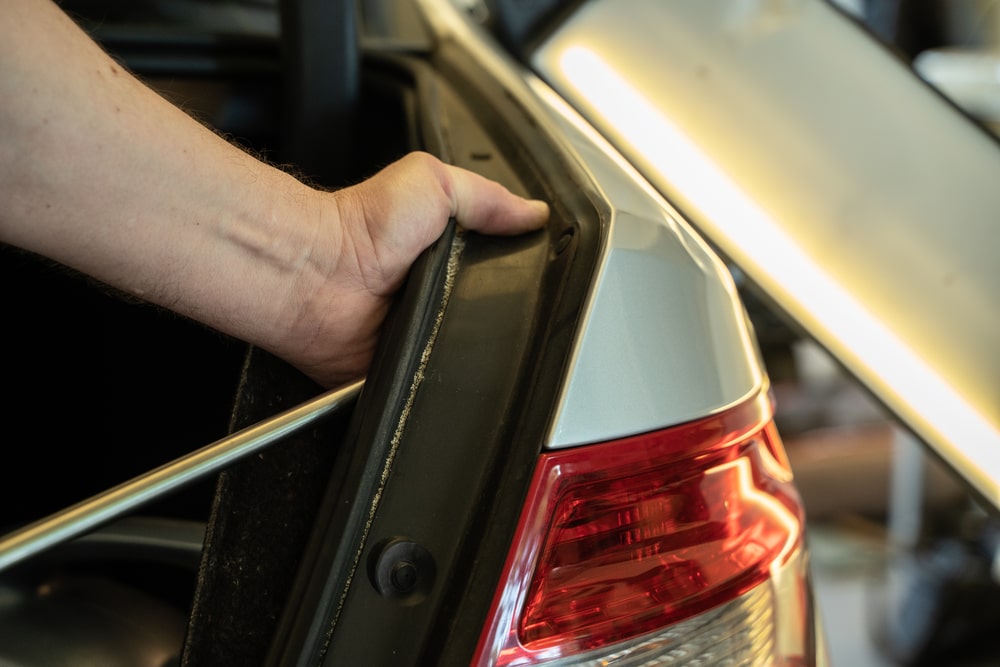 But how does it work? PDR is both an art and a science. Our technicians have a collection of specialized tools like body picks, metal rods, and specially designed glues and tabs. These tools help us gently massage your panels, smooth out any unevenness, and straighten out the surface of your vehicle.
Our technicians are experts at fixing surfaces without damaging the original finish. We'd love to take care of your car, truck, or commercial vehicle! Give us a call today.
Is it Worth Repairing a Door Ding or Bent Fender?
Protect Your Investment
Next to your house, your car or truck is probably your most significant investment. If scratches and nicks are left untreated, your panels will rust and degrade much faster! And a rust problem down the road is much more expensive to fix than a minor ding right now.
Increased Resale Value
Are you thinking about selling your car? Repairing minor surface issues and scratches will increase its resale value!
Aesthetics
Plus, nobody wants to drive around in something that looks like it lost a fight with a trash compactor. PDR can make your vehicle look as good as new!
Longer Lasting Vehicle
Last, but not least, if you take good care of your car, it'll take good care of you! PDR will make your vehicle last as long as possible.
Services We Provide
We provide a wide variety of high-quality services to make your vehicle run more smoothly, look better, and last longer! Has your vehicle been damaged by hail, an unfriendly carwash, a fallen branch, a wayward grocery cart, a negligent parking lot driver, or a stray baseball? Trust us, we've seen (and fixed) it all! We fix cars, trucks, and commercial vehicles of all makes and models.
Here's How We Can Help!
Small Dent Repair/Removal
Bumper Replacement
Car Wheel Restoration
Alloy Wheel Repair
What Our Customers Say About Us…

"Had a dent removed on the left fender. The guys at Nationwide offered competitive pricing with quick service and were professional throughout the entire process."
Trevor R.

"Great job, had a nasty dent on the hood plus some minor ones on the door now they are all gone looking brand new again."
David J.

"Fantastic service, fast turnaround, it's like the damage was never there! Would highly recommend Nationwide to anyone that needs their vehicle taken care of."
Kevin L.
Paintless Dent Repair Near Me
Our employees live in or around Waldorf, MD. And we've built our local business on important family values. Waldorf is our home. Charles County is our community. So our clients are our friends and neighbors. That's why we're fully invested in maintaining your vehicles, making them look good as new, and helping them to last as long as possible.
Our professionals support our police, fire department, and military by offering a 10% discount for members of these organizations on all our paintless dent repair services in Waldorf, MD.
Nationwide Dent Repair
Call: (240) 270-0212